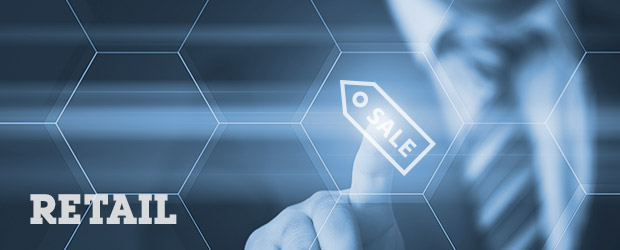 M2 Systems provides solutions to support retail IT organizations as they deliver content, products and payment capabilities to their consumers. Chances are when you swipe your payment card, purchase goods and services on-line or contact a retailer's customer support organization, your transaction will be processed using ENGIN©.
Many of the world's leading payment processors and brand-name retailers depend on M2 solutions to make the customer's buying experience secure, reliable and painless. From ordering on-line to making a payment to shipping and delivery, M2 solutions make it happen.
Here are a few of the segments within the retail industry that rely on M2 Systems:
Retail Payments
Global retail payment processors know who can deliver transactions. That's why they choose M2.
largest payment processor in the US
3rd largest IT provider of financial services
2nd largest private-label card servicer
M2 ENGIN drives these enterprise payment operations providing unmatched performance, flexibility and reliability. Billions of financial transactions are processed yearly using ENGIN. Multiple instances of distributed systems perform flawlessly supporting Point-of-Sale and e-commerce transactions domestically and in foreign countries and currencies. Retailers rely on ENGIN to deliver transactions for brick-and-mortar encounters to e-commerce purchases. New channels for consumer payments are easily provisioned using M2 solutions.
On-line Distribution
M2 Systems is working with one of the world's largest on-line retailers to provide enhanced messaging, application programming interfaces (API) and rapid mobile enablement using IntegraAIR as the framework. In collaboration with our client, the goal is to provide "out-of-the-box" integration to any back-end legacy application or data source. "An API strategy is becoming a must…in terms of speed to market with new products, maximizing business development and product development opportunities.", says Steve Kurtz, VP Business Development, USA TODAY. Using the latest application development technology and networking capabilities based upon the InfiniBand® interconnect standards, M2 can deliver high-performance, fault-tolerance and lower Total Cost of Ownership (TCO).
Supplier Channel Integration
A worldwide leader in manufacturing and sales of medium-duty to commercial industrial equipment selected M2 Systems to deliver an integration solution for its supply chain and legacy applications. ENGIN was selected to connect multiple back-end host systems with this manufacturer's assembly, inventory and order management applications. Our client was able to cost-effectively manage and streamline its production capabilities to meet and exceed customer Service Level Agreements (SLA).