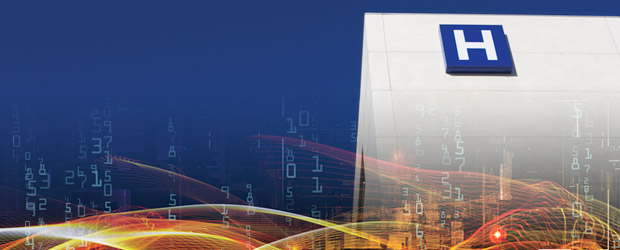 Companies that rely on data…rely on M2.
Transact. Transmit. Transform.
Healthcare IT organizations rely on data for making critical administrative decisions. M2 understands the complexities pervasive in this rapidly changing and ever evolving industry. That's why M2 solutions leverage the strength of EDI and e-commerce standards to deliver robust, real-time and batch solutions that securely connect, manage, transform, route and track healthcare transactions for some of the most highly respected healthcare organizations. healthENGIN was designed by these experts to encompass the proven capabilities of ENGIN© with the industry's first commercially available HIPAA-compliant all-payer solution.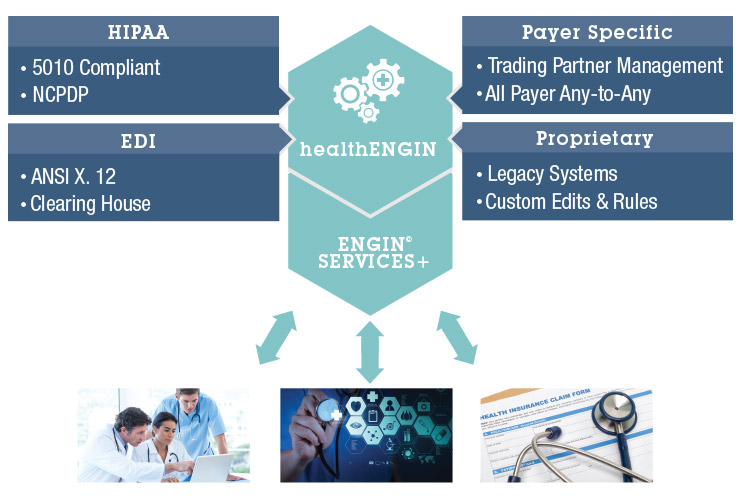 Manages and controls all communications interfaces
Authorizes and authenticates all users and trading partners
Performs all internal and external routing and distribution
Performs structure validations at any level of granularity
Translates data across a wide variety of formats and standards
Supports powerful execution of custom business rules and payer specific edits
Re-batches messages and transactions according to specific trading partner rules
Distributes and tracks all re-batched messages
Trading partner management facility for routing and distribution of all transaction types
[rtbs name="258″]
healthENGIN is ready for your most complex healthcare payer challenges and is the proven technology used by the nation's largest payers, currently processing 70% of Medicare Part A/B claims and 100% of national Durable Medical Equipment (DME) claims.
Our clients include:
Top 3 Medicare intermediary, servicing 30 million beneficiaries
Medicare/Medicaid Administrative Contractor (MAC) representing 1/3 of the Part A/B landscape, servicing 11 million beneficiaries and 500,000 providers
Medicare/Medicaid Administrative Contractor (MAC) servicing 13 million beneficiaries and processing 119 million claims annually
Architected to scale up or scale down, healthENGIN addresses all tiers of the health payer market, from private commercial to government sponsored. healthENGIN is flexible and affordable to plans of all sizes, with no per-claim or transaction charge.
New channels such as Internet of Things (IoT), mobile and demand personalization are within reach with healthENGIN. User access to critical data for provisioning, customer support and trading partner management is simplified with healthENGIN's Provider Portal.