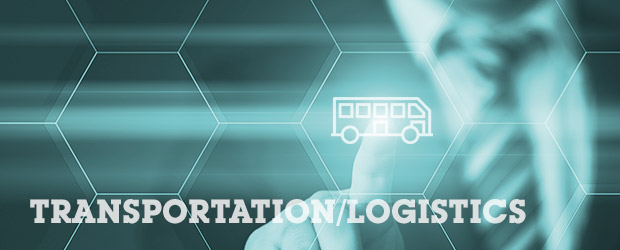 Shipping & Distribution Solutions
M2 solutions are used to offer on-demand, time-definite and day-certain door-to-door express delivery services for documents, parcels and freight to-and-from more than 200 countries. A comprehensive network of depots extends to all countries around the world and operates everywhere with uniform processes and systems. ENGIN works with a fully integrated set of worldwide common computer systems that are installed in every country and supports the global needs of the customer. Using ENGIN, customers can perform real-time tracing, tracking and order servicing. M2 Systems provides the technology framework to support interactions between systems and customers. M2 is the conduit for PC client software upgrades, daily table updates for the PC client software, EDI transactions and feedback loops. All transaction and file traffic is managed via a Trading Partner Management system that controls system access for the trading partners into the environment, as well as translation, routing and billing support functions. A combination of proprietary, ANSI X.12 and EDIFACT standards are just a few of the formats supported. Having a world-wide distributed trading partner setup and customer service function allows our clients to utilize the M2 software for monitoring and administrative activity at the trading partner level.
Operational Control
The challenge: develop a centralized operations solution that would do away with regional, and allow (a) integration of existing and external third-party legacy systems and applications; (b) develop an integration of, and migration to, new systems and applications; and (c) provide an overall solution marketable to other organizations within the transportation arena.
The solution: ENGIN from M2 Systems Corporation was deployed to provide an integrated Operational Control Center for one of the world's largest airlines. The "switch" provides the transaction translation, routing and communications handling for internal and external systems and applications. FAA and NOAA interfaces were provisioned and scheduling functions for all the airline's major and affiliate flights were integrated.
The flexibility, reliability and performance of ENGIN made the perfect fit for this high-volume, real-time transaction environment.
Supply Chain Integration
M2 ENGIN serves as an enterprise message broker for orders, shipment notices, inventory management and ancillary manufacturing and distribution operations. A robust supply chain is essential to producers and suppliers alike. Integration with internal and external systems allows data to flow seamlessly throughout the enterprise, therefore reducing costs and improving quality. Traditional EDI services for quotes, orders, invoices, ship notices and even payments can be tightly integrated using ENGIN's powerful transformation capabilities. Work flow can be easily managed as well. Leave the communications to M2, we have that handled with over 20 supported protocols. Interface you portable devices, RFID scanners, QCR readers and virtually any remote device with IntegraAIR.
Airline Transportation Messaging
ENGIN enables virtually unlimited support for popular airline messaging protocols such as IATA Type B and Type X messaging formats. With ENGIN's dynamic formatting services, robust data and messaging services can be easily implemented without development. M2 Systems easy to use administrative interfaces allow business analysts, instead of programmers, to design, map, and customize standard messaging protocols. With ENGIN's high-volume, high-performance architecture your company can ensure data is delivered accurately and on-time.