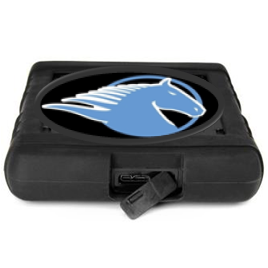 SmartDrive
Secure Client / Server file transfer system . Localized storage provides "guarantee" file delivery to the ENGIN mailbox system regardless of network access.
Server security has always been a concern but with large breaches in critical information, more providers are taking extra disaster recovery measures than ever before.
SmartDrive provides a revolutionizing secure cloud based file storage solution that will provide peace of mind.
• Simple, scalable, secure & shareable
• HIPAA eligible service
• Partnered with Amazon Glacier
• 99.9% availability
• Modernize your business & streamline storage processes
SECURITY HIGHLIGHTS
| | |
| --- | --- |
| Hardware security module | Derived unique key per session |
| SSL/TLS session management | Encrypted message authentication using SHA256 signatures eliminating Man-In-The-Middle (MITM) attacks |
| Hardware MAC address access list | Forensic footprint for file transfers and attempts |
DICOM End Service Node
SFTP
DICOM Web Service Node (HTTPS) HL7/RIS
HTTPS
File export via vendor viewer software products (OSIRIX, HOROS, RADIANT, NAVIGATIUM, etc )
Move/Copy

DCM4CHE
PRODUCT HIGHLIGHTS
| | |
| --- | --- |
| User Provider Dashboard | Network HA (High Availability) Solution |
| Command Center Administrator | Optional Network Bandwidth Throttling |
| Automatic Error Recovery |  Data Compression in Transfer |