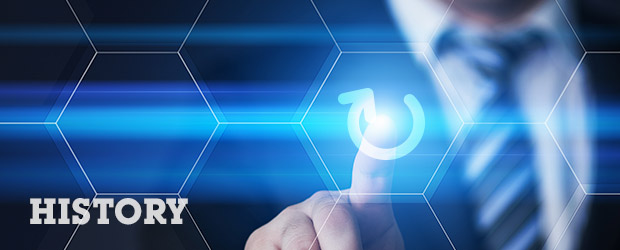 1986 – Present
Corporation founded.
---
Teamed with Litton Computer Services to provide products and services to the United States Air Force.
Entered in to agreement with Citicorp Services to provide Electronic Benefits Transfer (EBT) point-of-sale (POS) solutions.
---
First commercial version of Enterprise Generic Integrator (ENGIN©) released.
First integrated online Point-of-Sale (POS) system delievered to Citibank.
Entered in to agreement with Intellikey Corporation to provide on-line Lock/Key Management Applications for ENGIN platform.
Announced joint strategic partnership with Tandem Computers Incorporated.
---
Executed Value Added Reseller (VAR) agreement with Stratus Computers Incorporated.
Awarded 2-year contract with Citibank for operational support of Tandem-based ACI Base24 implementation.
Entered in to strategic alliance partnership with Digital Equipment Corporation (DEC) to provide message switching software.
Selected by Chemical Bank, the nation's 5th largest commercial bank, for ATM integration project.
Installed ENGIN software at Citibank's Payment Product Group opening the door for worldwide opportunities.
Appointed by Defense Logistics to project consolidation committee to address interoperability of 33 defense depots.
---
Awarded contract with Digital Equipment Corporation and the Florida Department of State, Division of Corporations for state records management.
Citicorp Information Services uses ENGIN for International Electronic Platform.
Selected by Baylor Healthcare System to provide integration and solutions for the provider and payer communities.
---
Entered healthcare payer market with win at Blue Cross Blue Shield of Rochester delivering ENGIN solution for claims clearinghouse and pharmacy claims management.
---
ENGIN 2.0 released to provide support for complex EDI message formats, including an HL7 Gateway for provider connectivity.
Aetna Life and Casualty Company selects ENGIN to deliver healthcare information network.
Royal Trust of Toronto deploys ENGIN for SWIFT message standards.
Selected by Blue Cross Blue Shield of Maine for an all-payer EDI clearinghouse solution.
Selected by Electronic Data Systems (EDS) to deliver healthcare insurance claims processing system.
Joined Blue Cross Blue Shield of Ohio join to deploy ENGIN 2.0 for clearinghouse functionality.
Announced new alliance with defense contractor CTA Incorporated for defense systems solutions.
---
Announced Clearinghouse/2000 for electronic claims submission market.
Executed mutual marketing agreement with USAble Systems to leverage collective expertise in healthcare market.
Created joint venture with ELAND Energy Systems to deliver on-line automated fleet dispensing system.
Entered European markets with strategic partner Tandem Computers Incorporated.
Entered China market with RDS300 Electronic Retail Delivery System at Guang Dong Province.
Delivered Unix-based operational control center solution using ENGIN for Delta Air Lines.
Formed alliance with Axciom to integrate decision support systems with interface gateway using ENGIN.
ENGIN certified on Tandem Integrity NR fault-tolerant Unix servers.
---
---
Entered into agreements with Blue Cross Blue Shield of Kansas, Nebraska, and North Dakota to deliver front-end Electronic Data Interchange (EDI) solutions based on ENGIN technology.
PTT Telekom B.V., a Dutch company, enters into an agreement to use ENGIN for Field Information Terminal project.
---
Selected by John Deere for systems and applications integration using ENGIN.
---
Selected by Alliance Data Systems (ADS) using ENGIN solution for integration services and payment processing.
Delivered Blue Cross Blue Shield of Wisconsin Medicare claims capabilities.
Healthcare Data Interchange Group (HDIG) founded with Blue Cross Blue Shield Nebraska Kansas, North Dakota, Excellus, and Wisconsin.
---
M2 Systems forms Symmetrex Incorporated, a transaction application service provider for electronic payments.
---
M2 Systems delivers the first commercially available HIPAA-compliant solution in a "live" production environment.
---
M2 Systems sells Symmetrex Corporation to a private equity company.
---
M2 Systems launches authENGIN, a financial suite of products for payments, card management, authorization, and electronic commerce.
M2 Systems and National Government Services Incorporated (NGS) sign agreement to deliver healthENGIN for EDI claims processing services.
---
Highmark Medicare Services, now GuideWell Mutual Holding Corporation, selects M2 Systems to deliver healthcare claims clearinghouse for their Medicare and Medicaid intermediary businesses.
Fiserv Incorporated, the 3rd largest IT service provider in the U.S, and M2 Systems execute license agreement to provide payment processing and authorization system integration services using ENGIN.
---
Breakthrough credit and debit card security technology earns M2 Systems Corporation a US Patent for single-transaction security code.
---
M2 Systems Corporation chooses Arrow Electronics to facilitate its next generation High Performance Computing (HPC) transaction integration appliance, ENGIN AIR.
---
M2 Systems Corporation announces ENGINAir, the next generation of integration and messaging technology from M2.
M2 Systems Corporation announces new security solution, IntegraShield™, for real-time transaction and message security.
M2 Payment Solutions, a wholly-owned subsidiary of M2 Systems Corporation, is acquired by Digital Payments PLC
---