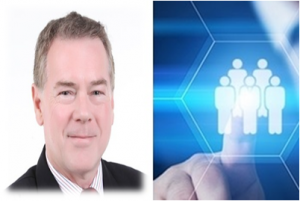 Steve Britton
Executive Vice President
Financial Services
An experienced business, and sales leader with a track record of driving revenue and growth of disruptive banking and payments solutions business's across APAC and internationally. Steve has held leadership roles in a combination of large established and early stage banking and payments solution providers in areas including digital banking, mobile payments, payment processing and card issuing.
Most recently working as Chief Commercial Officer APAC & MEA for Bankable, a UK headquartered "Banking as a Service" solution provider. Prior to this Steve was running his own banking and payments consulting business. Prior to that Steve was Head of Payments and Operations for SE Asian based ride hailing/Fintech business Grab (GrabPay) working on the development, rollout and support of mobile wallet and payment services across Grabs 8 SE Asia markets.
Steve has been involved in the set-up and development of a number of payments businesses including Mi-Pay Group Plc where as CCO he was responsible for the Companies global sales & commercial activities and was CEO of Mi-Pays Middle East and Asia business units.
Previous to moving into payments Steve ran business units in the Telecoms space for Cable & Wireless and Alcatel.